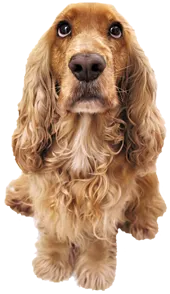 Gorham Animal Hospital has been providing high quality service to pets and their owners for over 30 years. Our team strives to provide experienced and compassionate veterinary care to your extended family members. We make a strong commitment to provide the best possible care with an emphasis on education and preventive medicine. We try to individually tailor your pet's and family's requirements and actively involve you in both the care of your pet and in the decision-making process.
Watch our video below to learn more about Dr. Sime, owner of Gorham Animal Hospital.
COVID-19 . references: www.wormsandgermsblog.com, httpss://,httpss://www.canada.ca/en/public-health/
To ensure the safety of staff and clients please call for information on appointments, food and medicine. Together we can slow the spread of this virus. Social distancing has proven to be the most effective way to reduce the spread of illness.
Please make staff aware of any family illness or recent travel. Ideally have someone else bring your pet to us for care.
Pet appointments: When you have arrived, please do not enter the building. Call or make the staff aware that you are here. One of our members will bring your pet. The veterinarian will contact you to discuss any treatment or diagnostic recommendations.
Food/medicine refills: Please either order on our website (repeat regular orders qualify for a discount on some food items). Call and prepay for orders. When picking up orders please call and we can bring your parcels to you. Please allow food orders to take up to 3-4 days.
Proper hygiene can help reduce your risk of infection or of spreading the infection to others.